Assets monitoring services offered by bestsquarefeet is very essential and important for each and every real estate investments in india. Any type of real estate assets of land, approved plots, houses, commercial complex and all industrial properties can be monitored against illegal  encroachment and grabbing by criminals and local property grabbers. Many other properties are encroached due to the wrong survey of land. These can be majorly stopped by property monitoring services.
Real estate Assets monitoring
Most of the problems are due to the lack of visits to the properties by asset owners. Bestsquarefeet takes the responsibility of assets safety. The assets which are away from the owner's residence will be monitored by our real estate legal experts regularly and randomly as required.
Nominal fees per annum will be charged by bestsquarefeet who are professional company in management and monitoring of properties such as rented out factories, leased residential properties, isolated Lands, left alone plots both approved and unapproved.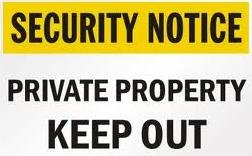 Rental property monitoring
Rental properties can be protected against the problems created by the tenants. Residential properties which are occupied by tenants will be problematic over a period of time after the possession if you donot have regular inspections. So collection of rent and maintenance of assets are few of the services offered by our asset monitoring services team in our property management company. Renovation work can be done when ever required along with the regular monthly or fortnightly monitoring services.
Independent houses, Row houses, farm houses, semi independent duplex houses, bungalows and apartments also have to be managed and monitored if the property owners ability is less for visiting and inspecting these. We extend our services right from small 450sqft to any size. The Services offered are accommodating proper tenants, collection of rent, property management, renovation, and monitoring to stop illegal activities.
Industrial rental property management
Industrial rental properties fetch up huge profits for real estate investors of factories and Land provided as long lease. Here these industrial properties can be protected only by regular visits and supervision method of monitoring of assets. Other wise encroachments and illegal possession may take place with out the knowledge of the owner of the particular immovable asset. So asset monitoring service is most important to save properties.
Industrial shed should be protected from damages made tenants. The factort of industrial shed may require customization, it have to done with out destroying the outer and inner structure of the building. Damaging the Industrial shed may lead to demolition also. So,  To ovoid the accidents and damages to the building, monitoring services aling with the legal services should be availed by best companies like Bestsquarefeet.
[contact-form-7 id="2038″ title="New Contact form"]
COMMERCIAL LEASE PROPERIES MONITORING
Commercial properties for lease and rent have to be managed with care since lot of complications may arise due to possession of immovable assets for various applications. Many tenants occupy the commercial in the motive of long period lease. Few tenants in this category will have a greedy nature and grab the rental property.
The tenant agreement should be renewed every 11 months and vacated if there is any violations made. Violations of the agreement should be keenly monitored to ovoid litigation. More than a Builder and Building contractors in chennai We bestsquarefeet are experts in monitoring the tenants who occupied the Rental properties to protect the real estate assets. Just a small amount of annual fees for monitoring the assets will save huge value properties.
Professional Legal experts in Bestsquarefeet
Bestsquarefeet offers all Legal services related to real estate property ownership and management. Monitoring of properties which is most essential now a days is our core activity along with our real estate services of buying, selling, Rental and lease. The Property of our clients are safe and secured by our qualified legal team.
Services for survey of properties,  patta and any other revenue department related are offered at nominal cost. Litigation of properties can be solved at reasonable cost in and around Chennai. Monitoring of your assets and proper legal management ovoids complication in maintaining and securing properties.
For any type of property consultancy and Management of your properties
Please contact for Asset Monitoring services : +91-9994287060
[contact-form-7 id="2038″ title="New Contact form"]
Bestsquarefeet is the best builder and flat promoters in Chennai..
Rajendra Law office consists of Litigation lawyers – Advocates and Attorneys for Real estate for legal opinions. 
Read Tamil news offered by leading tamil magazine online : http://www.tamilsiragugal.com/