Real estate company in Chennai : Bestsquarefeet. Real estate is a Good business in chennai city and suburb. Chennai has got very good future for various reasons. This is Mainly due to the population growth. More than that the man power requirement is drastically growing high in chennai city. The Requirement of Residential and commercial property in chennai is increasing. Ultimately the land in and around chennai has to be converted as either Residential or commercial property.
Bestsquarefeet, The Real estate company in Chennai Offers the following
Independent houses
Posh Flats
Gated community Apartment
Row houses
Duplex houses
semi independent houses
Farm houses and Beach houses
The above listed residential properties have huge demand in chennai and it's suburb. The demand for Commercial properties are increasing. Shops are the main requirement in this category. Office premises for Indian and MNC is required all over Chennai.
For Your Property Requirement, Please contact us –
The Best Real estate Company in Chennai
[contact-form][contact-field label='Name' type='name' required='1'/][contact-field label='Phone' type='text' required='1'/][contact-field label='Email' type='email' required='1'/][contact-field label='Website' type='url'/][contact-field label='Comment' type='textarea' required='1'/][/contact-form]
In every residential area, a commercial shopping complex and a shopping mall is required. Ultimately when all these things grows the requirement for hotels and Lodges increases. IT Parks are also developed very fastly in chennai. The demand for these properties in becoming high.
Development of Real estate industry in Chennai
Apart from these industrial growth plays a vital role in Real estate development. Local Industries as well as multinational companies give very good employment for local people.  The purchasing power of local people is dependent on the employment. These employment will make the real estate industry to reach certain height.
Industrial growth in chennai started increasing from 1990 in india. Automobile Industries such Ford and Hyundai came into chennai. This gave very good improvement in chennai real estate industry. These Automobile industry provided employment for local people directly and indirectly. Many Automobile parts manufacturers started producing products for these Automobile Multi-National companies. This created demands for skilled and unskilled labour in chennai.
People from various parts of india particularly from tamilnadu migrated in chennai for employment. Here residential properties needs automatically increased. Flats, Apartments, individual houses, Semi independent houses, Bungalows, Duplex houses find good demand particularly by Quality Real estate company in Chennai. This happened due to different people from different state and locality may require different residential Requirements. Apart from these, Commercial property needs also will be increased when these Residential possession occurs.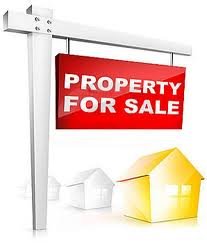 Real estate company in chennai : bestsquarefeet.com
Bestsquarefeet  is a Good Real estate company in Chennai since 2006 in Chennai. The main focus of Bestsquarefeet.com is to give the best Property mangement solution. Any Residential, Commercial and industrial property Buying, Selling, Rental, and leasing is major operation. If any client approaches best square feet for the requirement of properties, They will be responded with properties within 24 Hours. Site visits will be arranged in 48 Hours.
In Bestsquarefeet, the best REAL ESTATE SERVICE in chennai will be offered in very Reasonable cost. Apartment in gated community is the safest Residential home. Best square feet provides good Residential properties in Gated community Flats in Chennai. Independent houses are status symbol of Rich people in Chennai city. Best square feet offers Independent houses in almost all the areas of Chennai.

Read Tamil News online : visit : www.tamilsiragugal.com
Reputed Real estate company in Chennai
In Indian Real estate industry Every body knows that Chennai is the best investment market which is the best metro city in India. Chennai is a big trading point in south India catering various industrial and consumer products to whole India. Being the capital of Tamil Nadu state, it was formerly called as Madras. Highly cultured and peaceful city and famous for Music, art, as well as culture in south India. Even though Chennai is created by British east India company, it contains Mixture of traditional Tamil Hindu Saivam – Vaishnavism culture along with western influence. This popular city is well connected by road, Train and also air transport. Most of the area is well planned by MMDA, so it is least congested and Very least polluted metros of India.
Globalization and the growing universality of Chennai and opening up of Huge number of job opportunities has made it an important as well as essential career destination. There has been a lot of Industrial, commercial, and residential movement related to Property in Chennai in past few years. This fantastic improvement at chennai could be attributed to real estate saturation in Bangalore, Hyderabad, Delhi, Ahmadabad and Mumbai, Obviously resulting increase in IT-ITes industries and residential developments in the city.