Mugappair : 800sqft land for sale in Mogappair east chennai.
TNHB plot land for sale in mogappair east near nilgiris and pazamuthir nilayam. next to mogappair east bus terminus.
Re sale of TNHB Plots in Mogappair:  Plots measuring from 390 Sqft to 4800Sqft of TNHB Plots for sale by Reputed Real estate and construction company in Chennai. Most of the people got fed up with Brokers of Real estate due to the Lack of Transparency and Genuineness. Now you have an opportunity to deal with the Best Real estate company. Bestsquarefeet.com provides you 100% guidance in Buying and selling of the property in chennai. Bestsquarefeet.com guides you right from the beginning to start a property search till the Registration and Possession peacefully.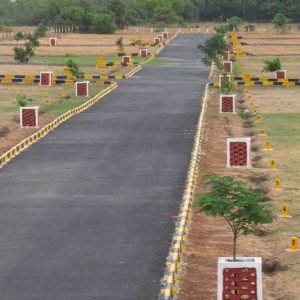 Mogappair east have good infrastructure of hospitals, Educational institutes, shopping malls, Gym, Amenities, entertainment spots. Land for sale in Mogappair east Chennai.
Schools in and around Mogappair: Land for sale in Mogappair east Chennai
Velammal Main School (Matric HSS, Mogappair
Dawn (CBSE) School, Nolambur
DAV Matric HSS, Mogappair East
DAV Girls HSS (CBSE), Mogappair
DAV Boys HSS (CBSE), Mogappair
Chennai Public school (CBSE), Mogappair East-Jeevan Beema Rao Nagar
Velammal Matric HSS, Mogappair West (Formerly Southern Pearl Matric HSS)
Velammal Vidyalaya (CBSE), Mogappair West Extension
Spartan CBSE school, Mogappair
Spartan Matric HSS, Mogappair
Green Valley Matric HSS, Mogappair West
The Schram Academy International school (Nolumbur]
PMR Matric HSS, Mogappair East
Shamrock Matric Hss ,Mogappair East
Leo Matriculation Higher Secondary Scahool
MGR Adarsh Matric HSS, Mogappair East
Vasantham – School for children with intellectual disabilities
SBIOA Model HSS, Mogappair Eri scheme
Sunbeams Matriculation School
Government Boys Higher Secondary School – Mogappair East
Government Girls Higher Secondary School – Mogappair East
Hospitals in Mogappair and Near By: Land for sale in Mogappair east Chennai
Frontier Lifeline Hospitals (Dr. Cherian Heart Foundation)
MMM Hospitals (Madras Medical Mission)
Raghavi Nursing Home
Velammal Hospital
Take Care Hospital
Srinivas Eye Hospital
Pranav Eye Care Hospital
Aravind Nursing Home
Raj Nursing Home
Apollo Hospital (Vanagaram to Amattur Main Road, Ayanambakkam)
Vasan Eye Care Hospital
Chennai Hospital
Adjoined areas: Panneer nagar, Mohan Ram Nagar, TS Krishna Nagar, Golden George Nagar, Jaswant Nagar, Officers Colony, Golden Colony, Vasantham Colony, Collector Nagar, Mogappair Garden, Nolambur Phase I, II, III. Ayanambakkam, Ayapakkam, Vanagaram, Adayalampattu. To buy a Land for sale in Mogappair east Chennai., Just Click the Icon
Tamil news portal